Bordering Alaska in the upper northwest corner of Canada, it's Yukon's remote location on the edge of the Arctic that has kept this vast wilderness so pristine. Roughly the size of France, with a population of just 36,000, the territory is a mecca for outdoor enthusiasts with its jaw-dropping landscape of towering peaks, wild rivers and crystal clear lakes. 
THE LANDSCAPE
With three national parks, six territorial parks and four Canadian Heritage Rivers, over ten per cent of Yukon's dramatic landscape is fully protected. But that doesn't even begin to describe how wild this region is: over 80 per cent of the territory is pure, untamed wilderness. This is a place where moose outnumber people two-to-one and 5,000-metre mountains reign supreme. 
Kluane National Park is Yukon's absolute must-see; home to most of the tallest peaks in North America, the largest icefields outside the polar caps and one of the most formidable white water rivers on the planet. The sheer scale and beauty of this UNESCO World Heritage Site is simply unimaginable. 
THE ADVENTURE
Yukoners take adventure very seriously. In the summer months it means hiking, boating, mountain biking and fishing. The territory's extensive waterways provide some of Yukon's best escapades – canoeing, kayaking or rafting on Thirty Mile River will often deliver sightings of wolverines, grizzlies and golden eagles. 
The one thing a Yukon winter can absolutely guarantee is snow. The town of Whitehorse, capital of the territory, is a great base for snowmobiling and dog-sledding adventures. Day tours head into the back country for an adrenaline-fueled ride across icy valleys, mountain sides, forest trails and frozen lakes.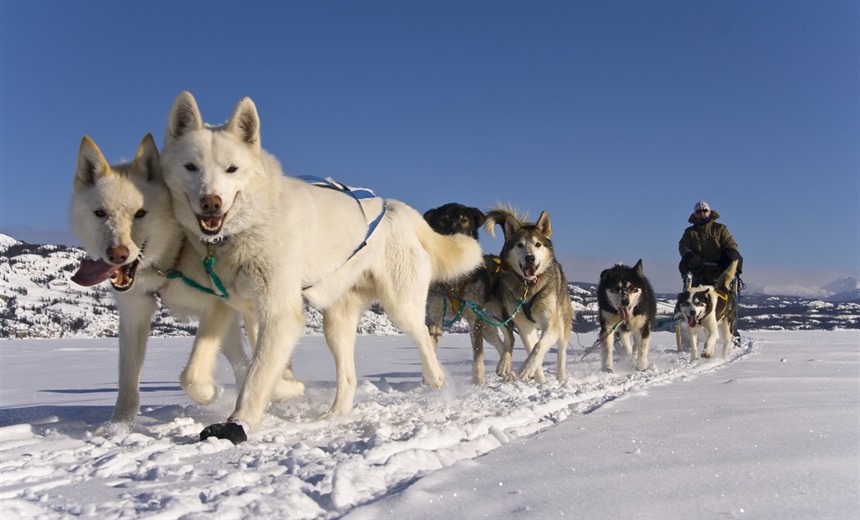 THE HISTORY
It was the Klondike Gold Rush of 1898 that put far-flung Yukon on the world map. The tiny population of Dawson City swelled by some 30,000 as prospectors and adventure-seekers alike arrived in their droves to unearth their share of the much-rumoured gilded fortune. 
Today's adventurers will find a wealth of Gold Rush history in charming Dawson City. There are walking tours of the historic downtown area, paddle steamer cruises on the Yukon River and even fun gold panning excursions where you can keep whatever treasure you find. 
THE CULTURE
Archaeologists believe that the first people arrived in Yukon more than 10,000 years ago. Today about one quarter of all Yukoners are of Aboriginal ancestry, and their culture has evolved into a rich tapestry, largely inspired by the land and its wildlife. 
Many of Yukon's First Nations communities welcome visitors to their cultural centres where ancient traditions are kept alive. Look out for festivals like the three-day Moosehide Gathering in July that celebrates Hän culture through dancing, drumming and singing.
THE AURORA
From late August to April, Yukon's skies are transformed by dazzling displays of the aurora borealis – the mysterious northern lights that flicker in neon ribbons across the dark night. In a wilderness area this vast almost everywhere is aurora viewing territory – just wrap up warm and step outside on a clear night to search for the ethereal light show.  
Conversely the summer months bring the midnight sun, where skies are glorious and summer light never ends. Visit between May and August when landscapes explode with wildflower blooms and millions of migratory birds arrive from around the world.