Forget picking just a few of your favourite treatments, at these all-inclusive spa stays in Vietnam you can spend your holiday working through the full menu.
Fusion Maia Da Nang
You know when your hotel hands you a pair of bamboo sandals on arrival that the next few days will be dedicated to relaxing. Set amidst tropical gardens and waterfalls and perched on the beachfront, the
Fusion Maia
is a complete retreat. There are sixteen spa treatment rooms and two outdoor massage pavilions, as well as saunas, steam rooms and beauty salons. You can choose two free spa treatments during each day of your stay, and there is plenty to pick from; herbal foot baths for aching feet, an aromatherapy facial for your skin or a coconut envelope wrap for that full body refresh.
The commitment to make you unwind is continued in the rooms. Simple but sleek interiors feature designer cut teak furniture, while each villa gets its own private courtyard, garden and pool. When you're ready to share stories of the day's treatments, head for Vietnamese and Asian tapas at the Tonic Lounge or top notch western food at the Five Dining Room. If you do manage to peel yourself away from the pampering, the hotel offers a complimentary shuttle bus to see the heritage town centre in
Hoi An
.
Don't miss: The infinity pool that stretches out over the South China Sea is very special.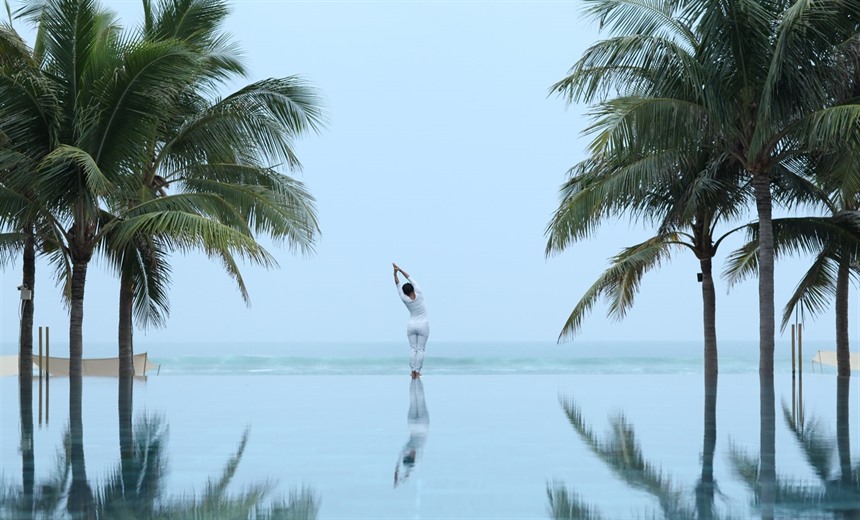 Why Da Nang?
While the skyscrapers are rising in Vietnam's third biggest city,
Da Nang
is still best celebrated for its long stretches of boardwalk and beach life; from seaside spots lined with beer tents to hidden coves where you wade into the waves. It also has a growing reputation as a culinary destination. Few cuisines have turned more taste buds in recent years than Vietnamese and Da Nang has some fantastic culinary courses where you can learn the difference between your cao lau and cha ca. You are also down the road from one of the country's most handsome heritage towns,
Hoi An
. It's well preserved and atmospheric mix of French villas, Chinese ancestral halls and Japanese bridges tell the story of a fishing port that once attracted merchants from across the world.
Fusion Resort Nha Trang
Built on the sand dunes of Vietnam's stunning south central coastline,
Fusion Resort Nha Trang
makes the most of its beautiful natural surroundings. There are uninterrupted sea views from across almost the whole property, while the ocean facing villas have hammocks where you can watch the water lap beneath your outstretched legs.
It is this backdrop that makes the spa experience here so special – and it's very special indeed. Again, you'll enjoy your choice of two spa treatments a day. The spa philosophy here is locally influenced, so you'll find signature treatments that combine elements from Cham culture with Ayurveda techniques. The massages, facials and other experiences are also often combined with naturopathy based on locally grown herbs and essences. All inclusive spa breaks and kids usually don't mix, but the Fusion Nha Trang is well set up to pamper the little ones in your life just as well. With a water slide, trampoline and zip line, the kids club is one of the best in the region.
Don't miss: The hotel can arrange for scuba diving or a PADI course for beginners so you can enjoy the stunning sea life.
Why Nha Trang?
Set on the South Vietnamese coastline,
Nha Trang
 boasts a sweep of soft golden sand beaches and inviting water. But it's a town and region that really rewards the adventurer. Step beyond the bay and the breakwater and you'll find a clutch of tropical islands waiting to be explored. Join one of the boat tours headed for the coral reef, where you can drop anchor and snorkel with bat fish and seahorses. The dive sites in the area are also some of the best in Vietnam. Back in town you'll find Nha Trang hopping at night. From stylish boutiques in rescued French maisons serving up lemon and basil hinted cocktails, to glitzy glamour spots that attract the country's movers and shakers, the nightlife here is said to have no rival.