When you think of a multi centre holiday, what springs to mind? At Western & Oriental we're experts at creating bespoke itineraries that allow you to combine differing destinations and activities, so we have plenty of ideas when it comes to planning multi centre tours and escapes. So, what would your ideal multi centre break be? To get you thinking we've suggested five ways to do a multi centre holiday…
Explore & Escape
What?
Deciding on what kind of holiday you want can be tricky. Many of us want to explore new places and try new things, but we also need a bit of time to rest and reenergise on our holidays. A multi centre getaway combining cultural tours with beachside relaxation gives the perfect balance between authentic travel encounters and some well-earned time simply flopping on a sun lounger.
Where?
Sri Lanka
and the
Maldives
make the perfect pair if it's this kind of holiday you have in mind. Our
Taste of Sri Lanka
tour will kick your adventure off with an array of unforgettable sights, smells and experiences. Visit UNESCO World Heritage Sites such as the Sigiriya Rock Fortress, encounter life in the Sri Lankan hills on a working tea plantation and enjoy a host of sumptuous culinary experiences. And when that has tired you out, move on to white sand beaches and a chilled out resort where you can simply sit back and enjoy the cocktail. Our
Taste of Sri Lanka
tour can be paired with many stunning
Maldives
resorts. 
In five words: Explore new places then flop! 
Take a prolonged stop-over
What?
Whatever you do on your long haul holiday – whether you relax or tour around - the hours of travelling on your way back home can leave you listless and jet-lagged. What better way to beat the jet-lag than make your trip into a multi centre holiday? With a smaller time difference, your stop along the way will aid a more gentle transition back to reality!
Where? 
Thailand
is such a popular holiday destination with so much to see and do, from experiencing the bustle of 
Bangkok
to lazing on the beaches of
Koh Samui
, but with a significant time difference and flight durations of around 11 hours the journey can be off-putting. Why not break up the trip home with a stop off in
Dubai
? Shop til you drop, have a desert adventure or just lie by the pool; the choice is yours.
In five words: Break up the long haul
Somewhere old, somewhere new…
What?
Us humans are creatures of habit, which means once we find a holiday destination we love it's tempting to return time and time again. Many holiday makers simply love getting to know their favourite place more and more each time; returning to local haunts to be greeted by friendly familiar faces. If that sounds like you but you're still itching to discover new shores, a multi centre holiday is a fantastic choice as you can begin in an entirely new setting and end somewhere you already know you'll love! 
Where?
Barbados
is a firm Caribbean favourite. From outdoor fish fries to fine-dining, foodies flock to the island, sun-worshippers adore its platinum sand beaches and holiday makers of all kinds return year-on-year. If
Barbados
is a favourite of yours, why not combine a stay here with a trip to one of the Caribbean's less well-travelled islands?
Dominica
is a fantastic choice, with UNESCO-protected natural beauty and a sleepy island charm, it provides the perfect contrast to Barbados' vibrant south coast on our
Charming Hotels of the Caribbean
multi centre holiday. 
In five words: New experiences and old favourites.
Single country, multi centre
What?
A multi centre holiday doesn't have to mean lots of long flights, or even multiple countries; they are also a great way to see different sides of the same nation. Our Destination Experts can create bespoke tours that combine city lights with beautiful beaches, explore incredible natural landscapes and visit historical sites, all within one W&Onderful trip! So wherever you'd like to see, we can arrange transport, accommodation and so much more…
Where?
Taking a self-drive holiday is an incredible way to see any country at your own pace. One destination whose popularity increases year-on-year is
Cuba
; a vast Caribbean island and one that you could spend a lifetime exploring!  If you'd like to see
Cuba's
UNESCO World Heritage cities and grab some time on the beach too, we have the perfect
11-night fly-drive itinerary
for you. You'll begin in
Old Havana
, see traditional tobacco plantations in Viñales Valley sights of
Cienfuegos
and
Trinidad
. Finally, in
Cayo Santa Maria
you can relax on the sands and enjoy some beach bliss before heading back to Havana either by car or via a short-flight. 
In five words: Explore one country in depth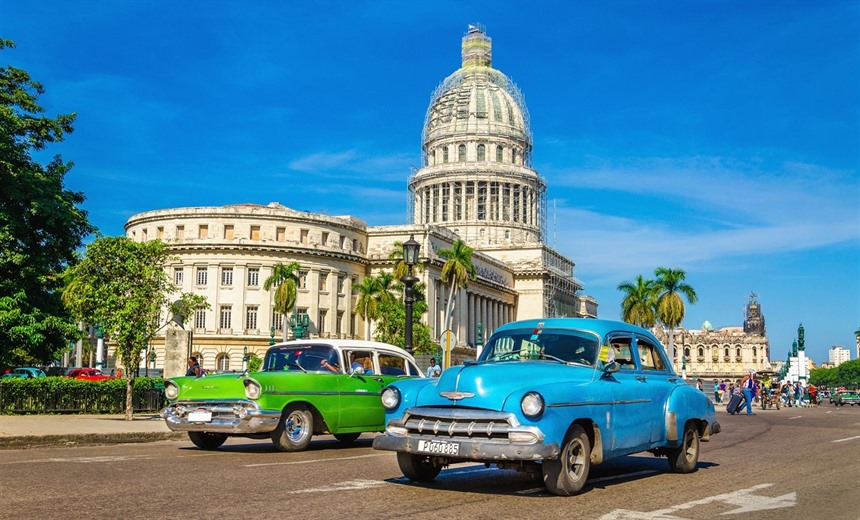 Take the train
What?
If overland travel is more your speed then there are a host of incredible train journeys to enjoy on the railways of many countries across the globe. Is there any better way to take in the feel of a place than to watch the scenery pass you by from the window of your train carriage? Passing over terrain that may prove tricky in a car, these tracks often have their own potent histories to tell and stop in some truly picturesque spots!
Where?
There are almost too many amazing routes to choose from; you could fill a travel bucket list with train journeys alone!
India
has to be high on the list, with railways zig-zagging across the nation and a host of options from beyond-basic to utter luxury; taking a seven-night journey aboard the aptly named
'Palace on Wheels'
, for example, is an experience you'll never forget! Or if you looking for something truly different, our sister company
Regent Holidays
offers railway holidays to a host of destinations you might not have considered, from Taiwan to Turkmenistan!
In five words: Watch the world go by
Want even more
multi centre holiday
inspiration? You can find a huge selection of ready-made multi centre holiday ideas
here
 – but if you're wanting advice on a tailor made mutli centre, then your best option is to get in touch directly with our experienced Destination Experts.