The nation of Bhutan is still considered 'off-the-beaten-track' by most holiday-makers. When Destination Expert Deepavali Gaind visited for the first time the place left a real impression…
My first stop in Bhutan was Thimpu, a town where one fourth of the country's entire population reside, and its main business centre. Thimpu is a perfect introduction and first step to get a taste of the Bhutanese culture and way of life. 
Gangtey Goenpa Lodge itself sits in the middle of the valley, a position that commands incredible views and makes you feel as if you're at the heart of everything. Upon arrival we were welcomed by traditional song sung by the luxury lodge's wonderful team, along with a crackling fire and a cosy blanket. The Gangtey Monastery (a stunning building and the area's main attraction) is almost walking distance and you can catch a glimpse of it from your spacious, beautifully appointed room. Each room features a free-standing bath in front of a window taking in the most gorgeous views of the valley; a real wow-factor moment for me.
Next it was onto Bumthang, a long journey that can take anywhere between eight and nine hours, so after a day of travelling it was a pleasure to be greeted by the gracious staff at Amankora Bumthang. This 16 suite boutique lodge has a wonderful ambience, and I felt at home almost instantly. The property is incredibly well located too, right next Wandichholing Palace, where even today a lot of celebrations and ceremonies are conducted in the summer. 
Bumthang is a vast area, with some 29 temples and monasteries. You could happily spend weeks exploring but on a multicentre itinerary I'd say at least a stay of three nights and two full days is a must. The monasteries are old and magical and almost whisper their stories to you as you explore the ancient sites. With some dating back to the 7th century, and the sites having an even longer history behind them, I recommend a knowledgeable guide, something we at Western & Oriental can happily arrange.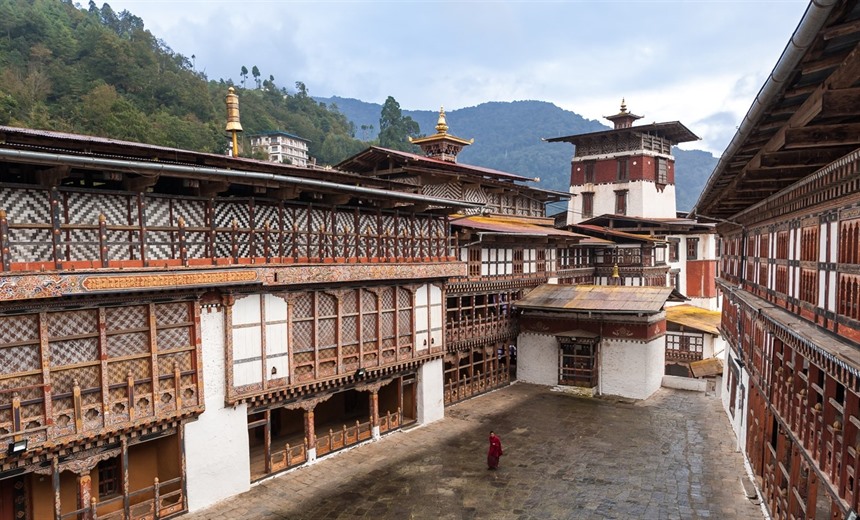 Amankora Paro is another of Aman's Bhutanese lodges, and is created in almost identical style to the other Amankora properties. This is great because it gives you a sense of the familiar among the changing scenery; you feel you have come back to the same room and you know where to look for everything you need. There's incredible attention to detail too. When I returned from dinner that evening I found they had marked my place in the book I was reading with a bookmark and left it neatly on my bed as part of the turn down service.
The next day it was time to take the trek up to Taktsang Monastery. We collected our walking sticks at the starting point and I don't mind telling you I was not relishing the prospect, in fact I thought it might be impossible! But after a three or four hour hike we were finally there. The sense of achievement climbing 3,120 metres was incredible, but it was topped by the views! We sat down and looked out across the valley; it was a moment I'll never forget and one among the many travel experiences that have left their mark on me following my Bhutan trip.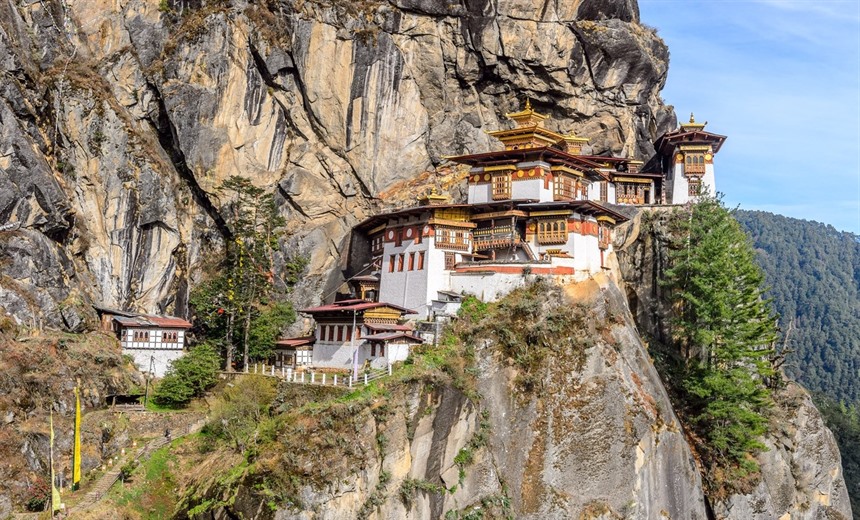 For me, Bhutan not just a country or a place; it is a feeling that will never leave you. I know I will return here many times and I am so excited to introduce travellers to its beauty and peace.